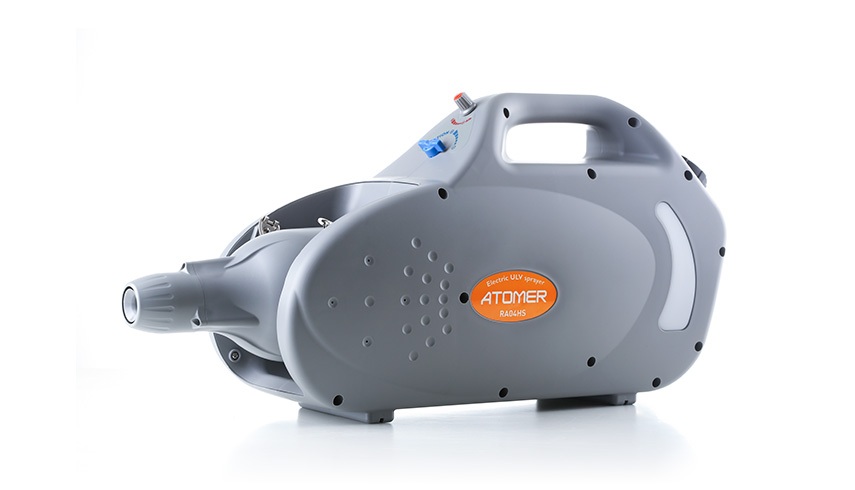 Electric Ultra Low Volume Sprayer ATOMER
Ⅱ
(RA04HS)
High speed (more than 10,000rpm) rotary atomizer is accepted. It makes ultra-fine particles of chemical,
minimized chemical consumption and maximized pest or diseases control effect
Moving atomizer part
Relieves the fatigue of wrists
(rotation angle: -15~110°)
Features
Optimized design for small scale work.
The consumption of chemical is minimized while pest or diseases control effect is maximized due
to the spray system of the ultra fine particles.
It relieves the fatigue of wrists by moving the injection nozzle up and down.
The built-in design of the injection nozzle makes its storage easy.
Applications

Pest and disease control of greenhouse, pen, building, office, restaurant, public restroom and hospital etc.
Specifications
MODEL

ATOMER

Ⅱ

(RA04HS)
Rated Voltage

220V-60Hz
Rated Current

1.4kw
Dispensing Capacity

4L
Discharge Rate

1.2L/min
Droplet size

20~50㎛
Dimensions

655×200×310mm
Dry Weight

4.3kg
Cord Length

6m